The world has changed significantly since the outbreak of the Covid Pandemic in early 2020, and one of the industries which has noticed the biggest changes is the hospitality sector. While restaurants never really locked down in Bali in the same way they did in Europe, the ongoing safety protocols will probably be felt for the foreseeable future amongst tourists returning to Bali. Much like the rest of the world, Indonesia has implemented strict social distancing measures as well as the mandatory use of masks to help prevent the spread of the virus, however the changes implemented here have never been as draconian here as in other parts of the world.
Bali has generally followed the lead from Jakarta, although due in part to the significantly reduced density of people in Bali, the pandemic never took hold in Bali in the same way it did in the capital. Another possible reason that Covid didn't seem to be as widespread here as in EUrope is the fact that most bars & restaurants are outdoors meaning there is less chance of bacteria being spread in a small closed space like restaurants in colder climates. Another theory is that the tropical heat in Bali kills bacteria on surfaces much quicker than in cold temperatures. Whatever the theory, it's true that many of the local people in Bali have been left frustrated at the borders being closed to international tourists considering such a high proportion of the population rely heavily on tourism to make a living.
One of the biggest changes brought about worldwide by the pandemic is the increased use of delivery companies such as Uber Eats & Deliveroo for people still wanting restaurant-quality food, delivered to their home. Indonesia actually has its own version of these popular food delivery companies – GoJek & Grab are the 2 of these such delivery services.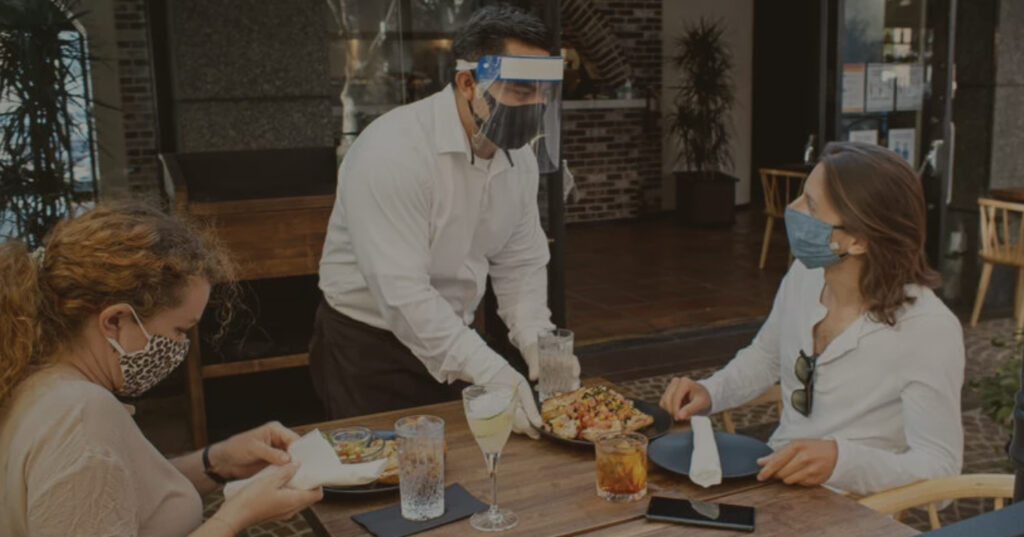 Our safety Precautions
As part of our responsibility to our guests' safety, The Barn will be committed to enforcing social distancing along with government regulations and will be disinfecting all tables and chairs in-between guests. Face masks will also be mandatory when not at your table and we will be conducting temperature checks on all guests as is now commonplace in Bali. Another change which you may notice in bars & restaurants in Bali is the increased use of QR codes to view the menu as opposed to the old physical menu which we've grown accustomed to over the years. We will still offer physical menus to people who prefer the feel of a real menu, but will also offer virtual menus for people who so wish. In addition to this, all our staff will be serving you wearing full face masks to ensure the safety and comfort of our guests. If you have any other questions regarding the safety protocols being enforced at The Barn please don't hesitate to contact us.